Office1
Office 1 offers enterprise-level technology strategies & solutions for small and medium sized businesses.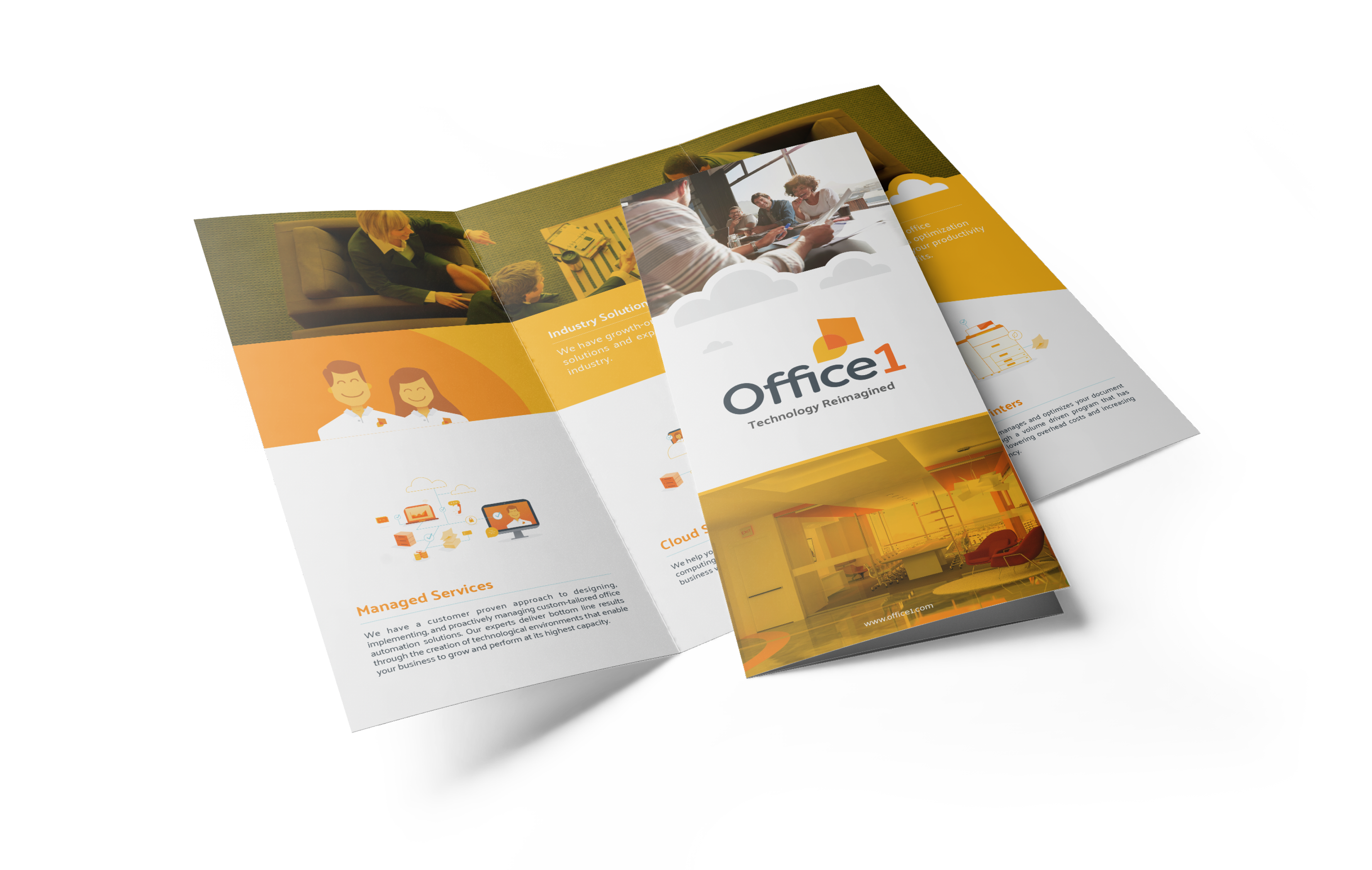 Branding
User Experience
Visual Design
Print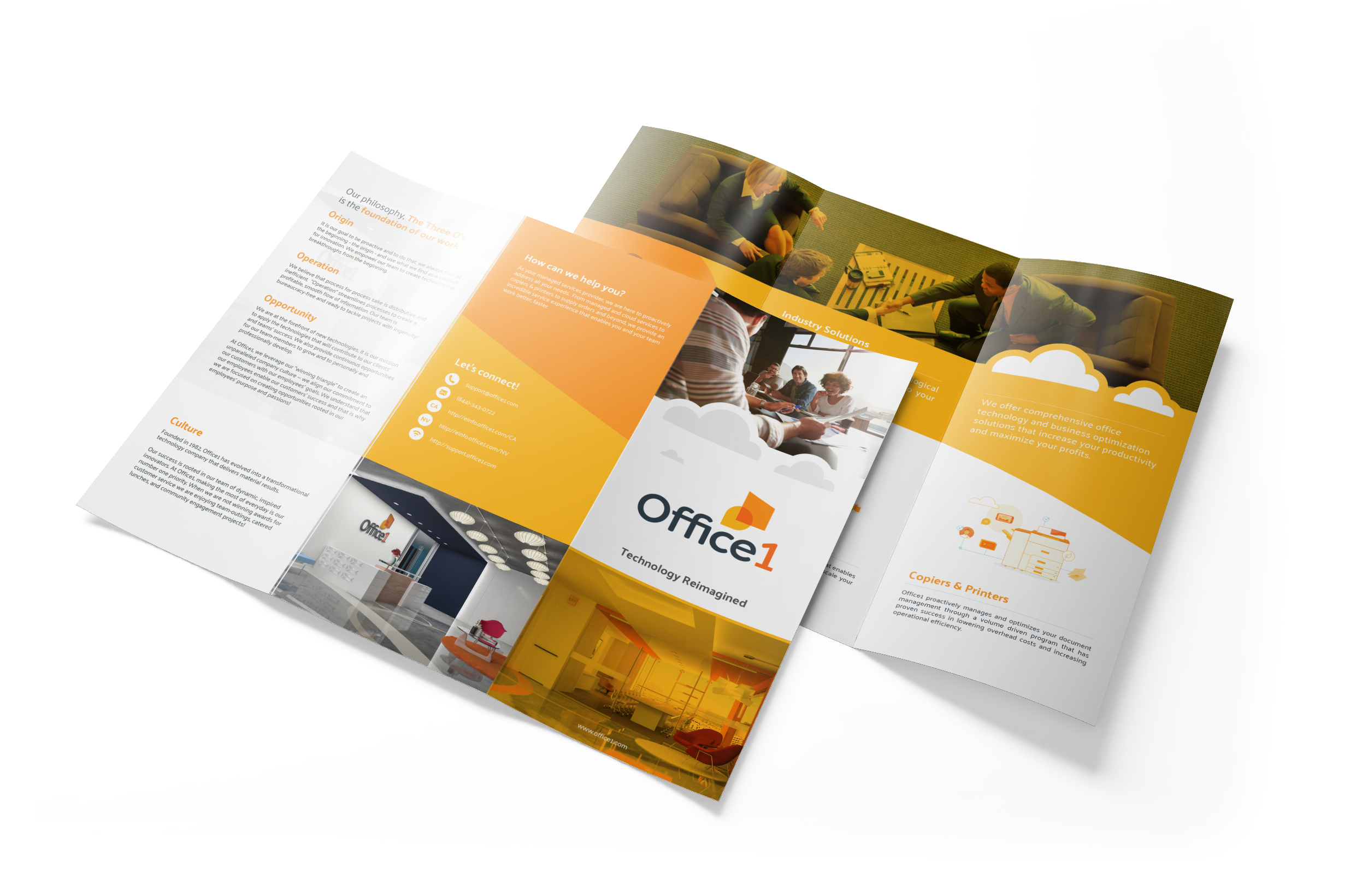 The Task
Office1 provides a custom tailored solution for technology ecosystems – across all your operations. Our goal was to plan and execute a series of printed marketing campaigns. We began with discovery, where we identify and analyze our target audience and their everyday operational needs. From there, we analyzed the market and our competitors. After discovery, a content phase was completed. Shortly after we designed and developed the marketing collateral.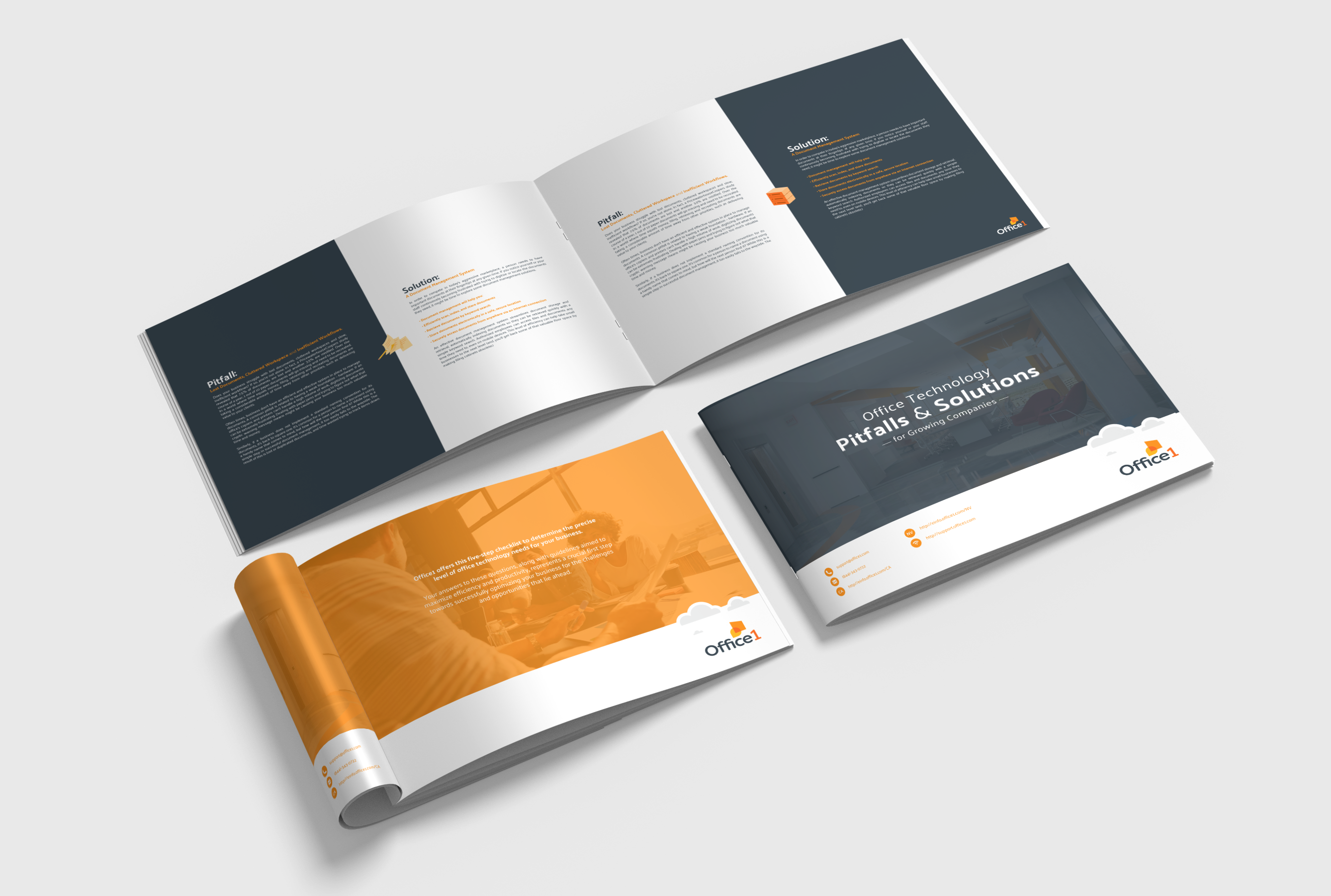 The Outcome
Using my experience designing for print and digital, I helped brand and market Office1's services and products for their target audience. We completed E-Books, Booklets, Brochures and Presentations.