Performance Archery
A pro-shop with a passion for archery in all it's forms.
Performance Archery is the largest indoor archery range and pro-shop in San Diego County.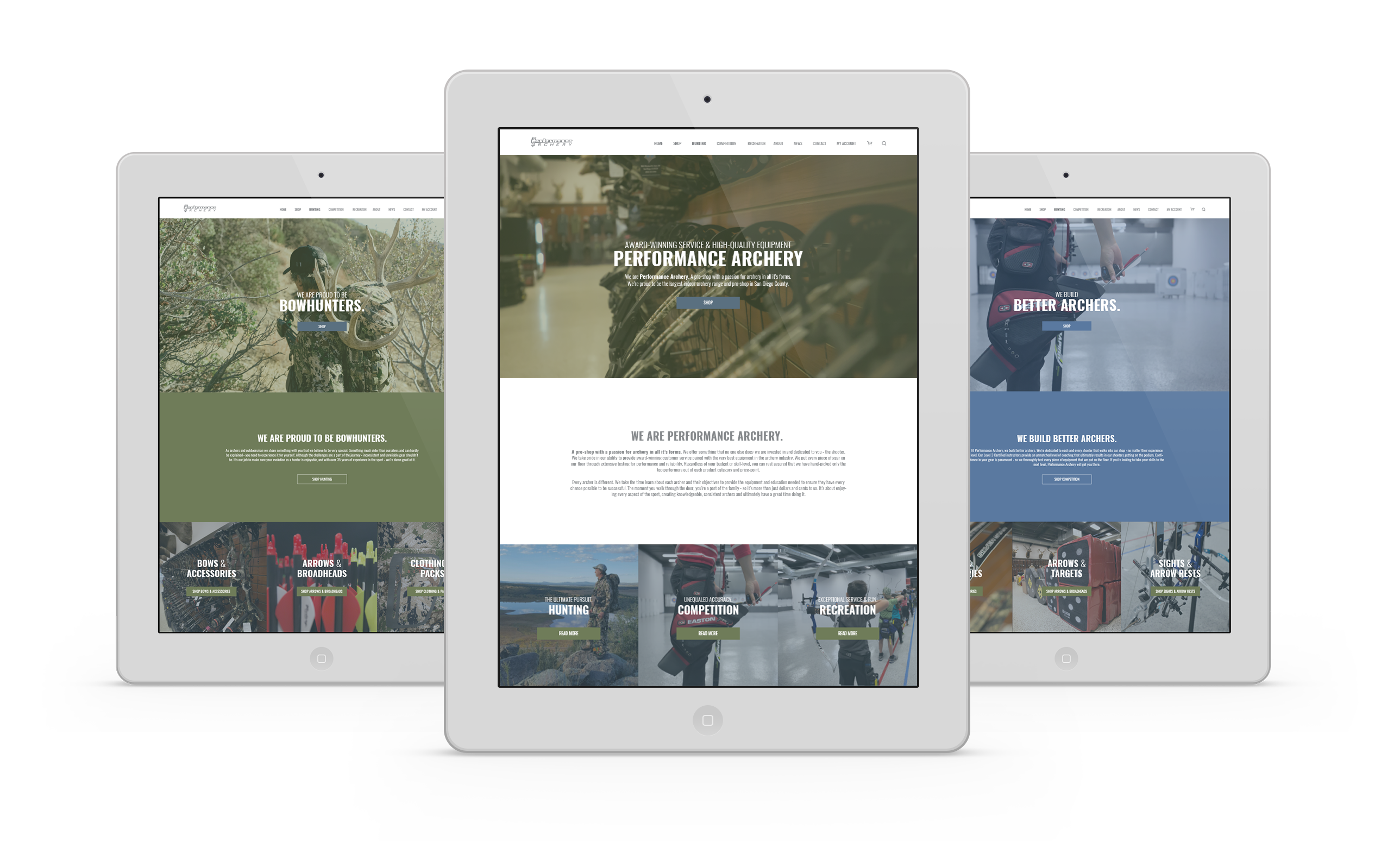 Branding
UI/UX
Website Design
Print
Photography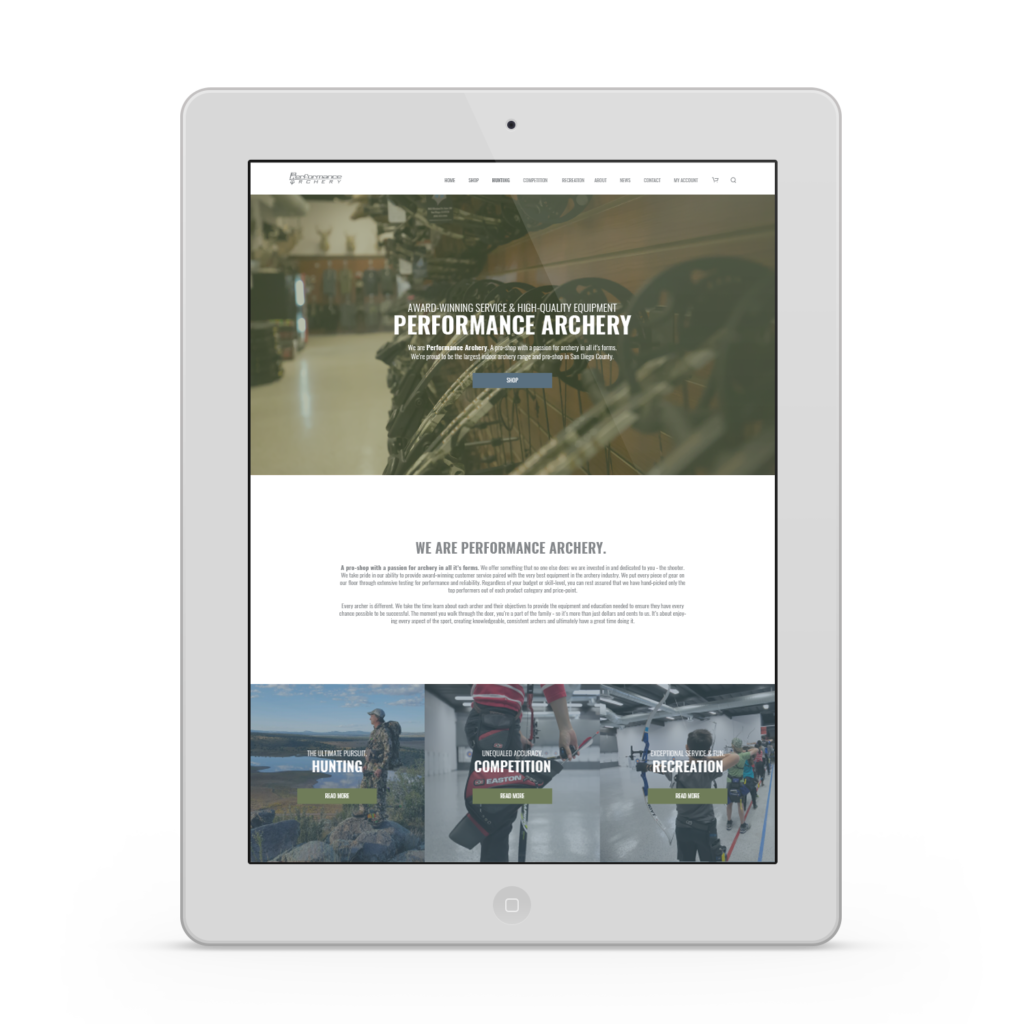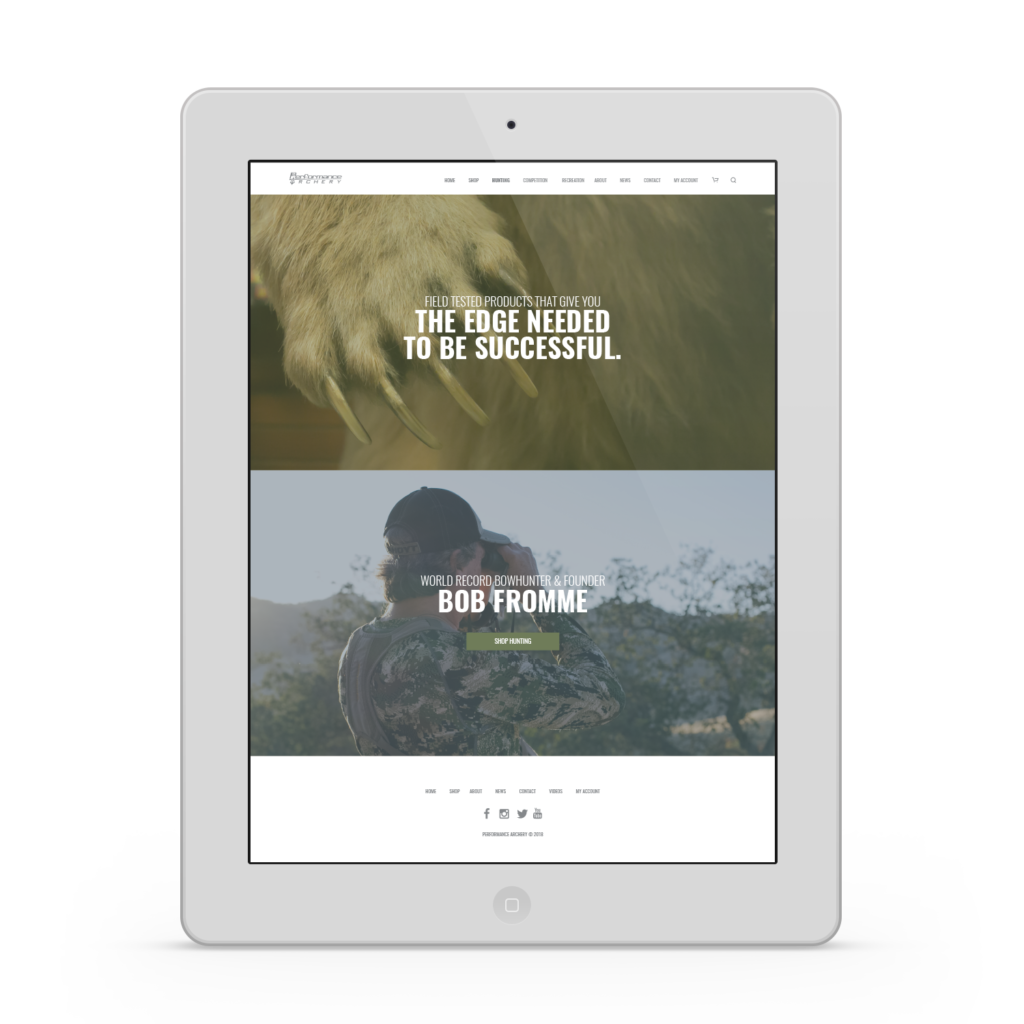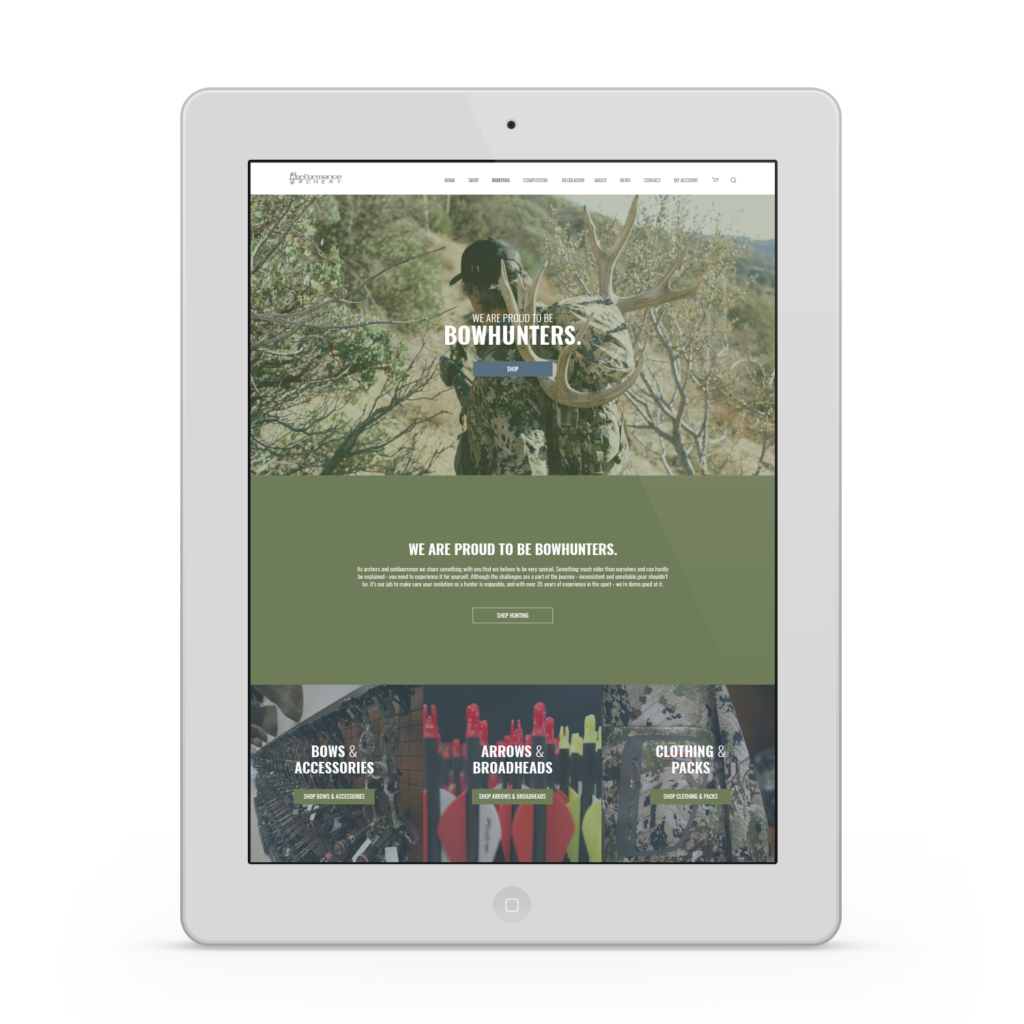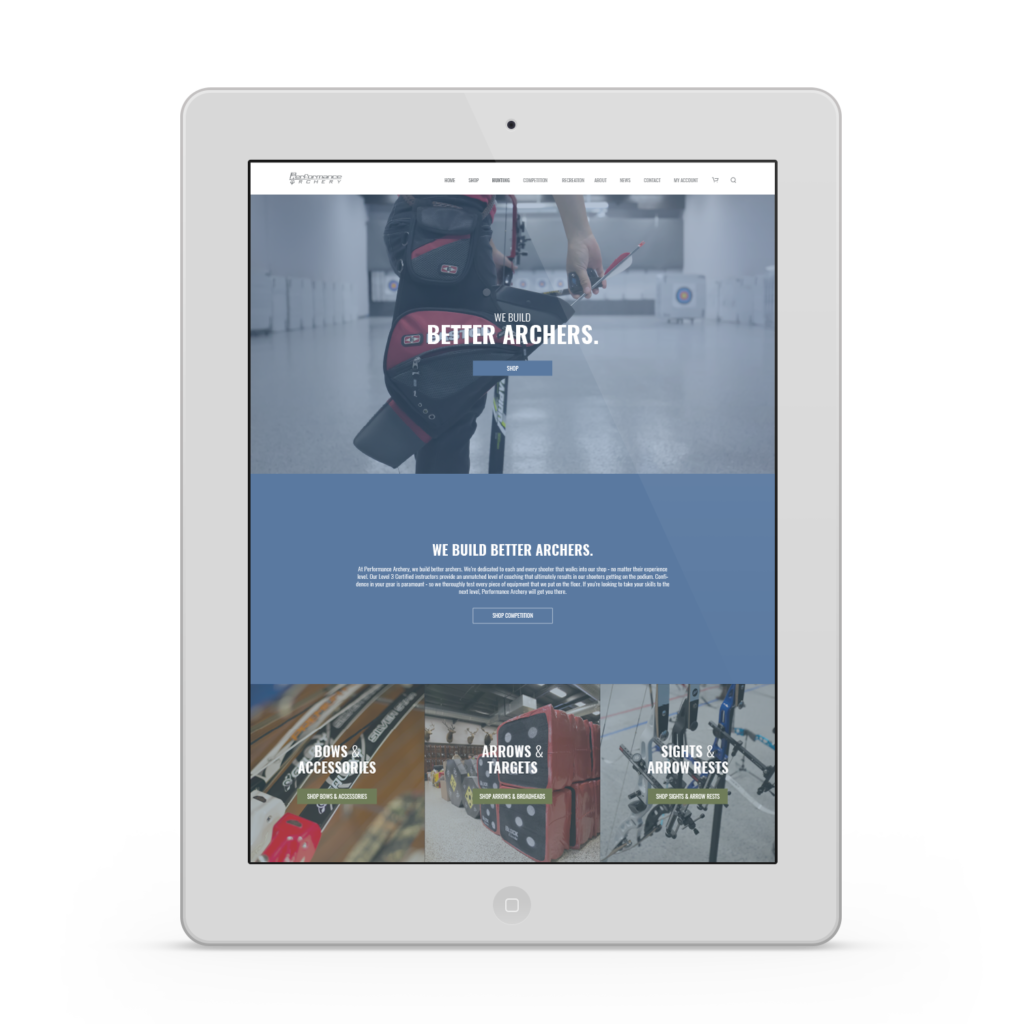 The Task
Performance Archery is an archery pro-shop that creates better archers. Whether you're into recreational shooting, competitive target shooting or bowhunting – Performance Archery is the cornerstone for all things archery in San Diego County.
When Performance Archery and I came together, they desperately needed a fresh perspective to brand and market their incredible services and products. For me, this meant we needed to a look at branding, brand strategy, photography, website design and e-commerce solutions.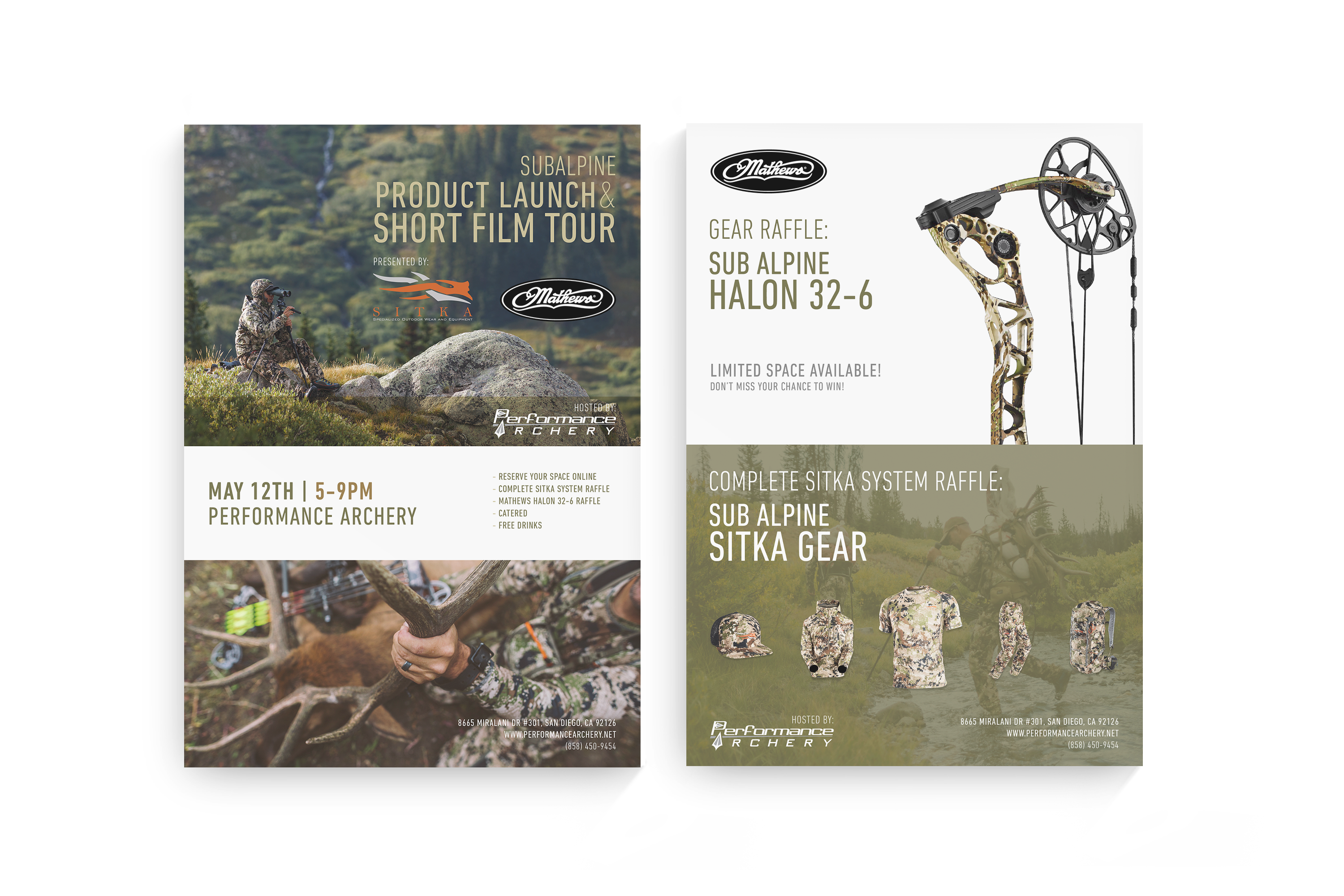 The Outcome
We refined the Performance Archery branding to match the quality of work and service that archers have come to expect from Performance Archery. Together we scheduled and executed in-the-shop and on-the-trail photography. We created a new e-commerce website, printed marketing and promotional products like hats, shirts, stickers, etc.