Visit Mongolia
Visit Mongolia offers a full range of packaged tours, itinerary planning, ticketing and hotel reservations.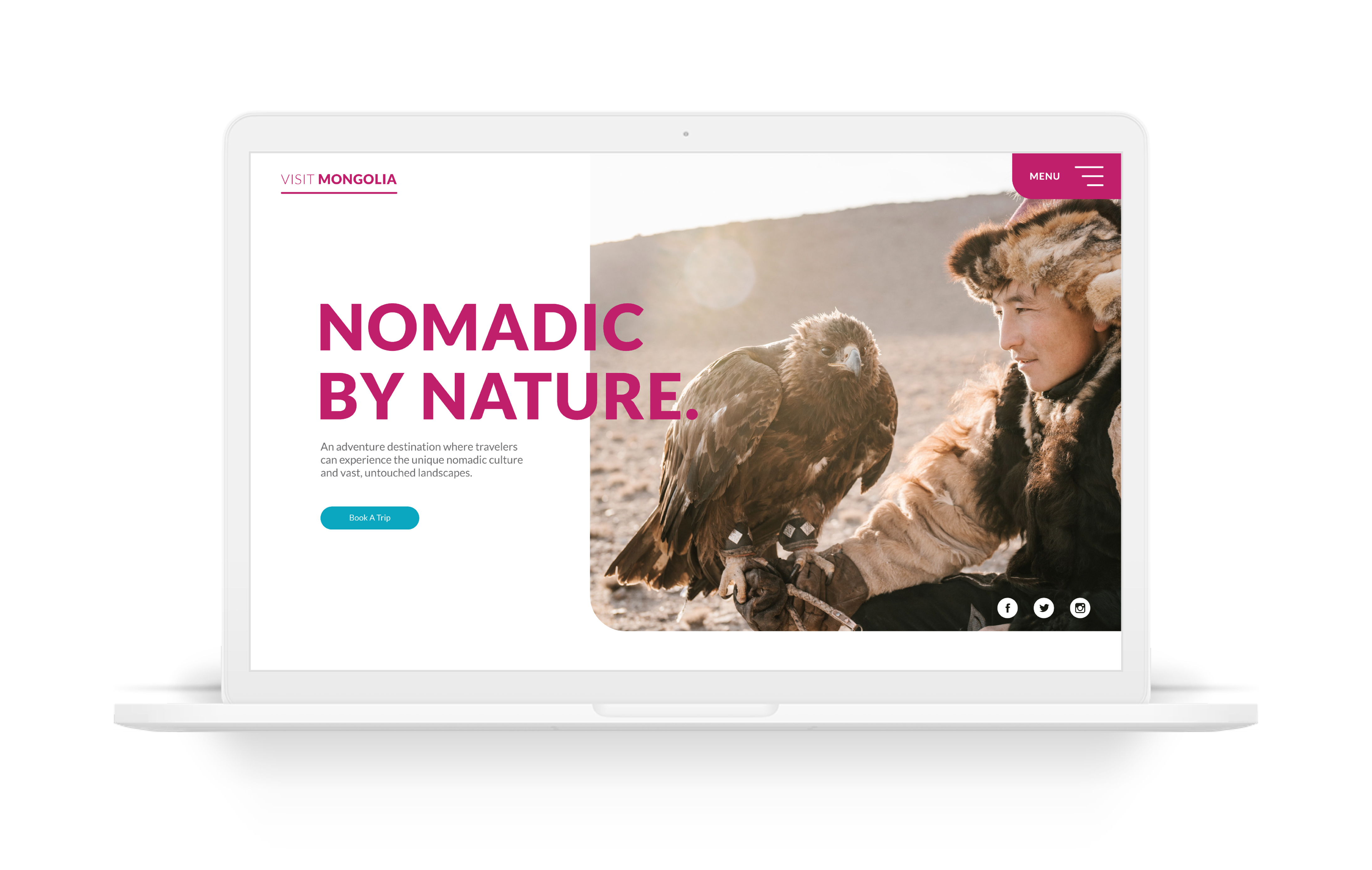 Branding
UI/UX
Website Design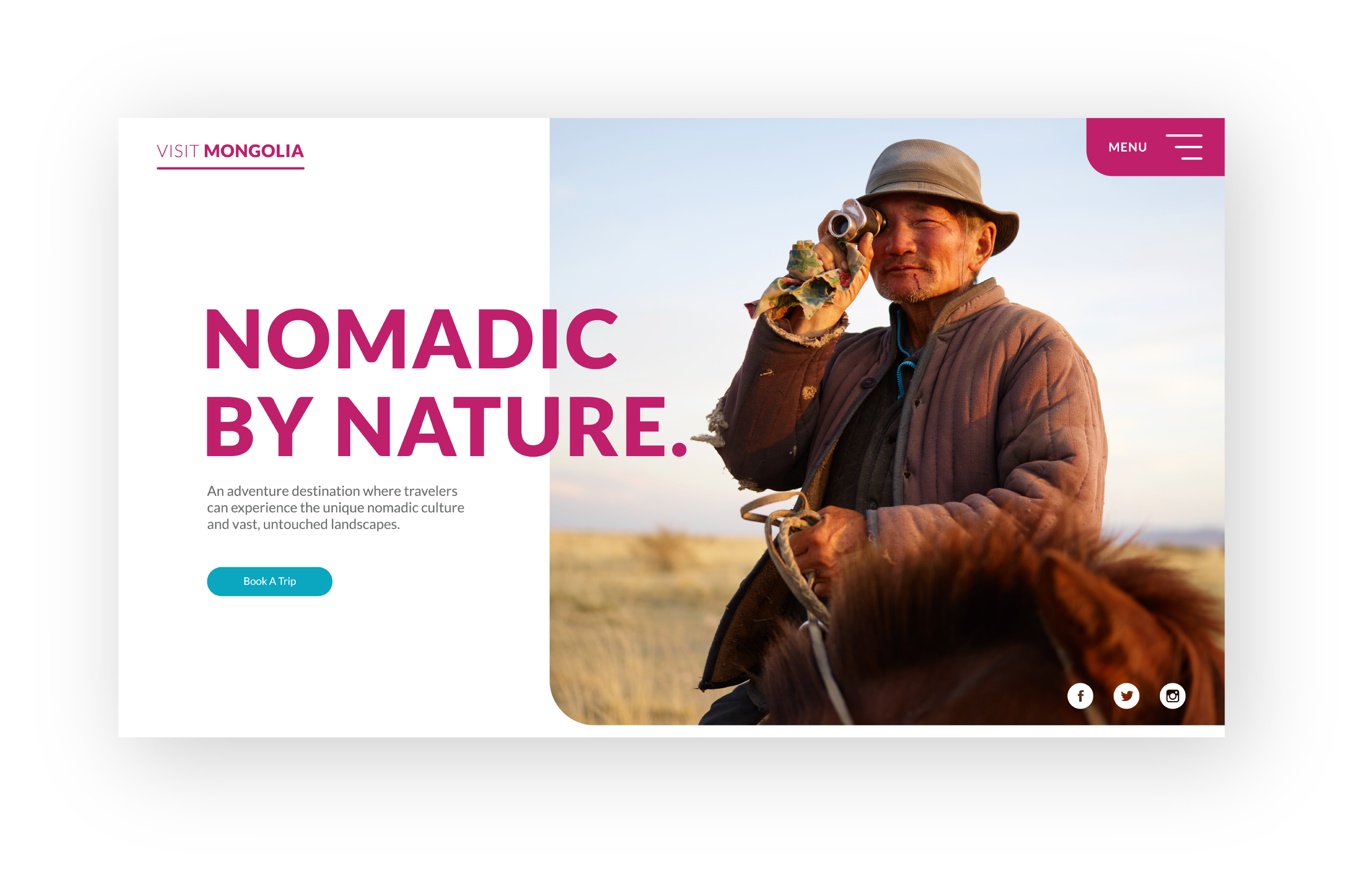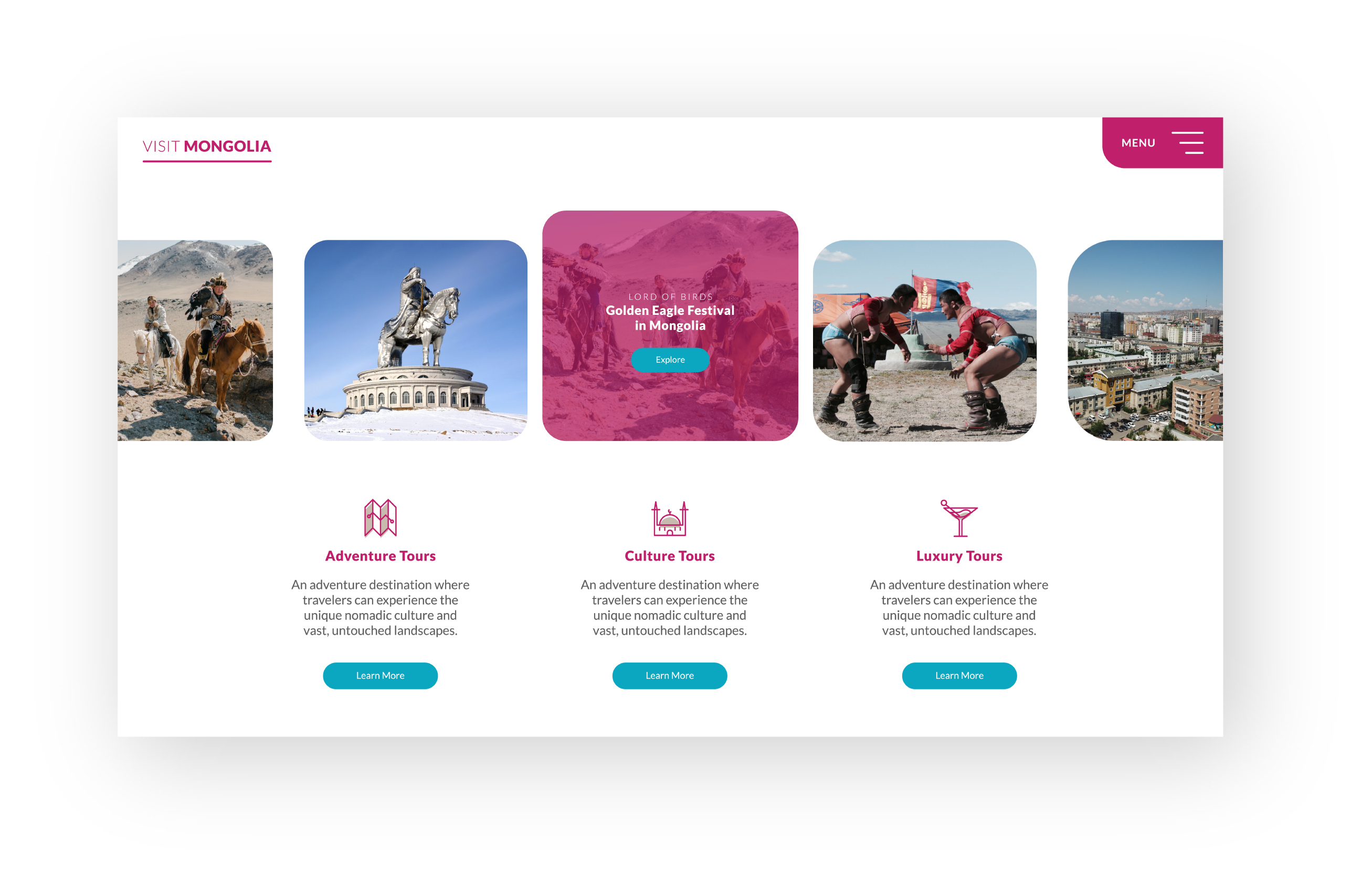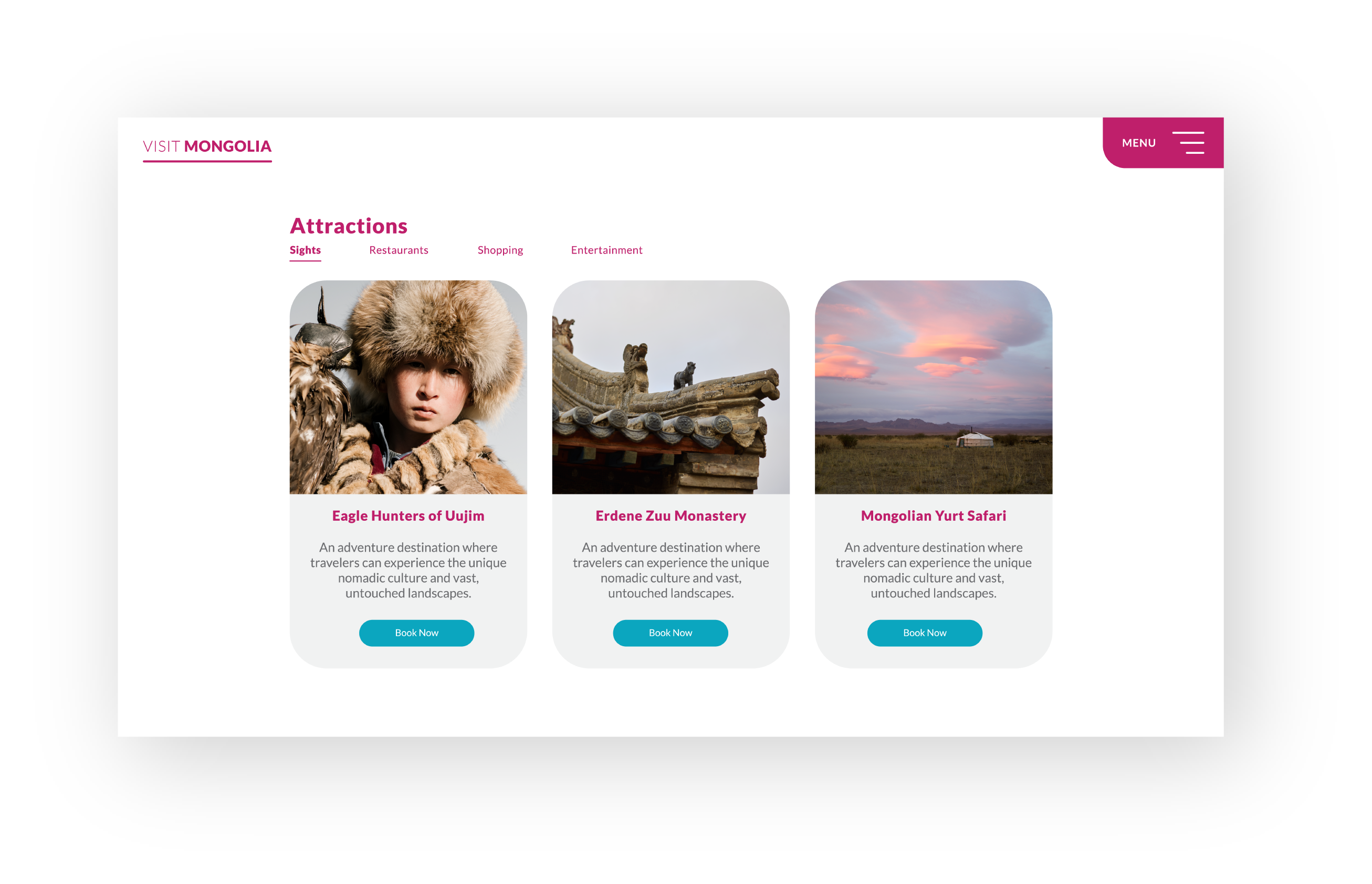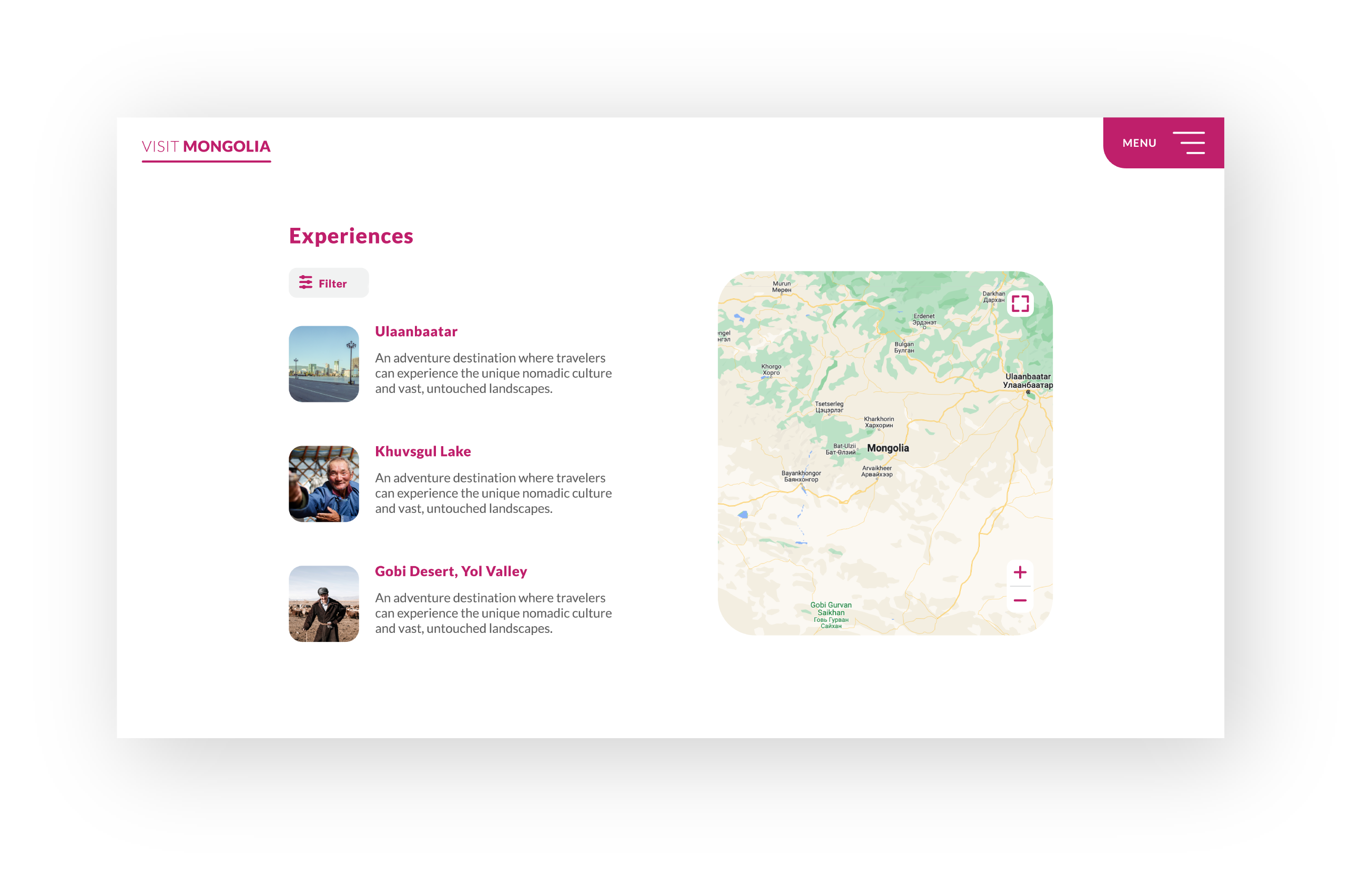 The Task
Create a user experience that resonates with a tourism audience interested in visiting Mongolia. Design a user interface that's easy to use and in alignment with modern design trends.
Inspired by the characters and creatures that so perfectly encapsulate the nomadic lifestyle Mongolia is known for, I decided to lean into imagery with significant visual impact.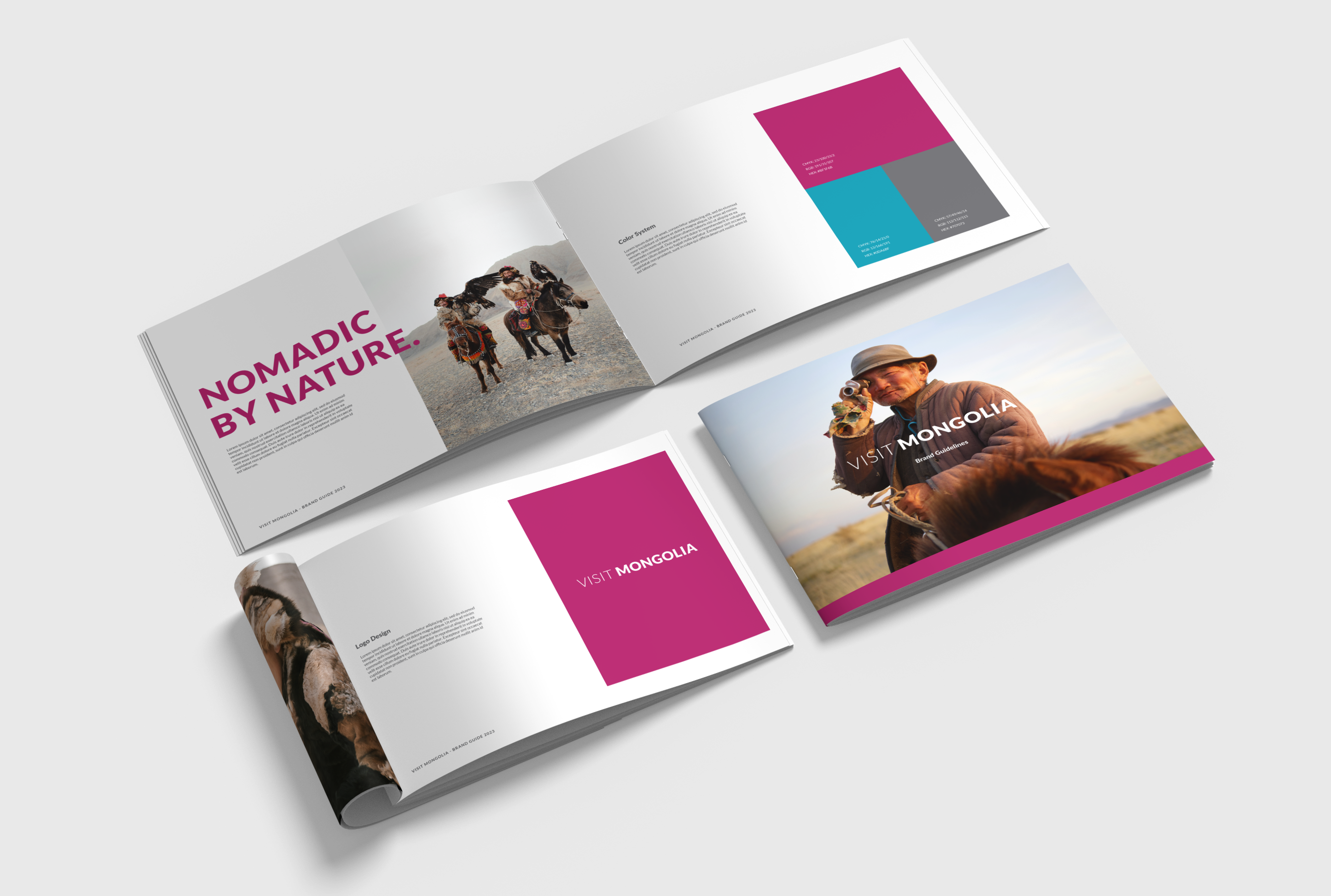 The Outcome
A complete brand  and website design for Visit Mongolia. The goal was to design for and target an audience interested in traveling to this incredible destination. Inspired by Mongolia's views, people and culture, it felt appropriate to lean into imagery that celebrated the vast landscapes and nomadic cultures of Mongolia.